Partnership funding provides £44,480.92 worth of home adaptations to give one little girl independence and a new lease of life.
Faith is a seven-year-old girl with cerebral palsy, a disorder that affects balance and movement, this makes day-to-day activities like going up stairs or getting a snack from the kitchen a lot harder, and Faith often needs support from her mum, Danielle.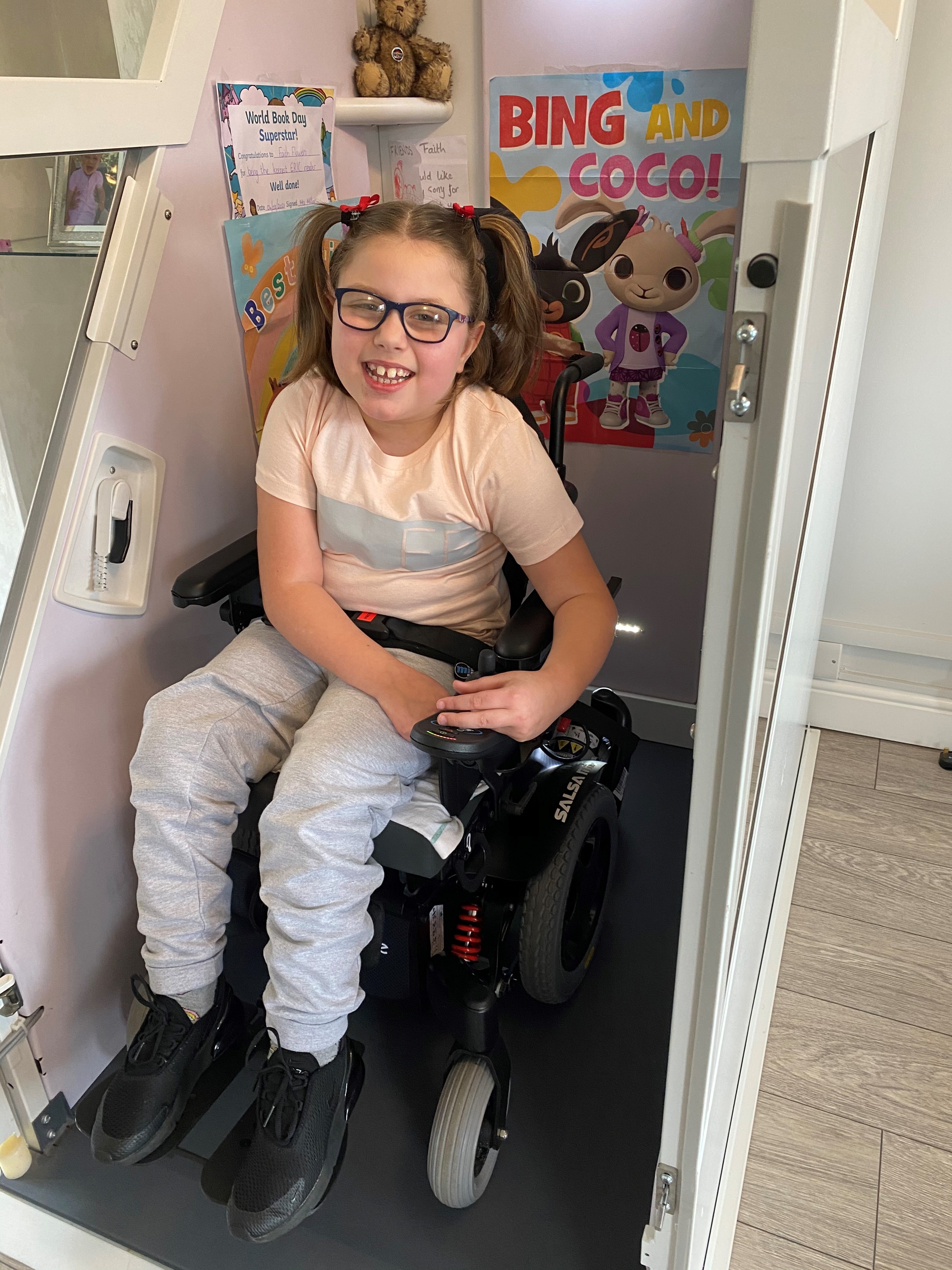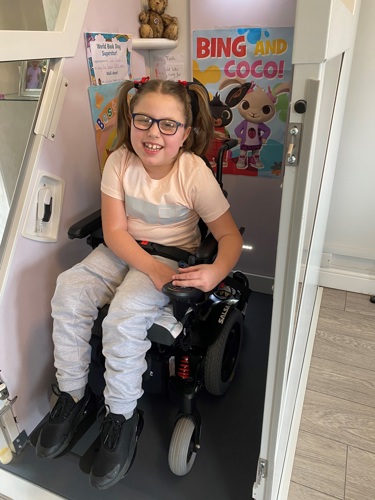 Last year Faith, her mum and her brother, moved into a new family home, a much-needed change as they had been living in a flat that wasn't accessible or suitable for Faith anymore. As Faith was growing up, what she needed also changed, she wanted to be more independent and move around like any other seven-year-old, and to achieve these goals she needed to live in a home that could be adapted to be wheelchair accessible.
Cathy McCarthy, Housing Director explains:
"West Kent's enablement team works closely with occupational therapists in circumstances like Faith's to provide the best, most accessible home environment. This can include installing grabrails, a stairlift or a wet room. For Faith the adaptations that were needed included widening doorways throughout the house, installing ramps, alterations to the bathroom and installing a through-floor lift. Without these adaptations Faith's mum Danielle would still be carrying Faith up and down the stairs when she needed to go to bed or use the toilet."
West Kent has a dedicated pot of money for home adaptations, and in cases like Faith's, where a lot of work needed to be completed, and it exceeded our budget we work with other organisations to help fund the work to residents' homes. Sevenoaks District Council and Kent County Council contributed £37,240.46. Now the work on the house is complete Faith is able to get her first power chair which allows her to move more freely around the house. Danielle said: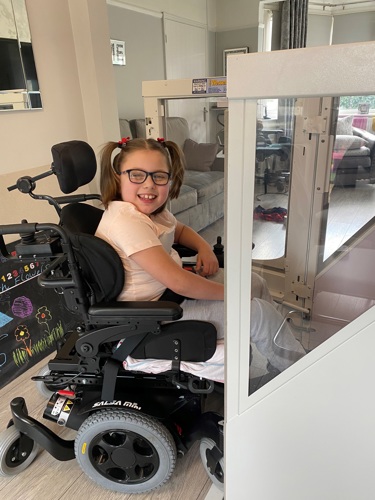 "She loves it! She's zipping around all over the place learning how it works and having a lot of fun. She is so much happier and more independent now. It's so lovely to see her being able to do what any other seven-year-old can. It's made such a difference!"
Jodi Kucers, Enablement Officer said:
"We deal with a lot of challenging and complex cases every day but being a part of this massive transformation for a little girl is one that I am really proud of and that I'll remember for a very long time".