West Kent's vision is to be the leading community provider of affordable homes in Kent. We're keen to buy land where we can continue to build high quality homes.
Contact us
If you have land to sell or you'd like to find out more about the kind of sites we're interested in buying, please contact the land team by completing the online form below, emailing newbusiness@wkha.org.uk or by calling 01732 749400.
Land required
We're interested in all sites within Kent, particularly where there is potential for delivering ten to 60 homes.  We are also keen to consider opportunities for building more than 60 homes on a joint venture basis.
We'll consider any site with development potential, whether or not it already has planning permission. 
With significant resources and a sound financial foundation, we have substantial experience in land purchasing and a strong track record of building relationships with a range of partners and agencies.
How we procure sites: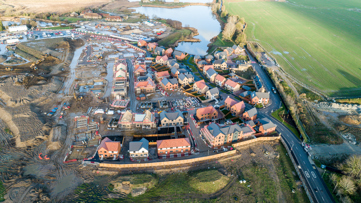 with partners on section 106 schemes
outright purchase
joint ventures to share the outright sale risk
package deals
on conditional and unconditional purchases in terms of planning.