Pull up a chair, grab a coffee and find out what's going on in West Kent neighbourhoods.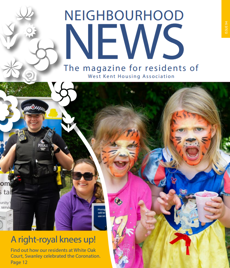 We send our tenants' magazine, Neighbourhood News out three times a year. The spring, summer and winter print editions are sent to all our homes in April, August and December.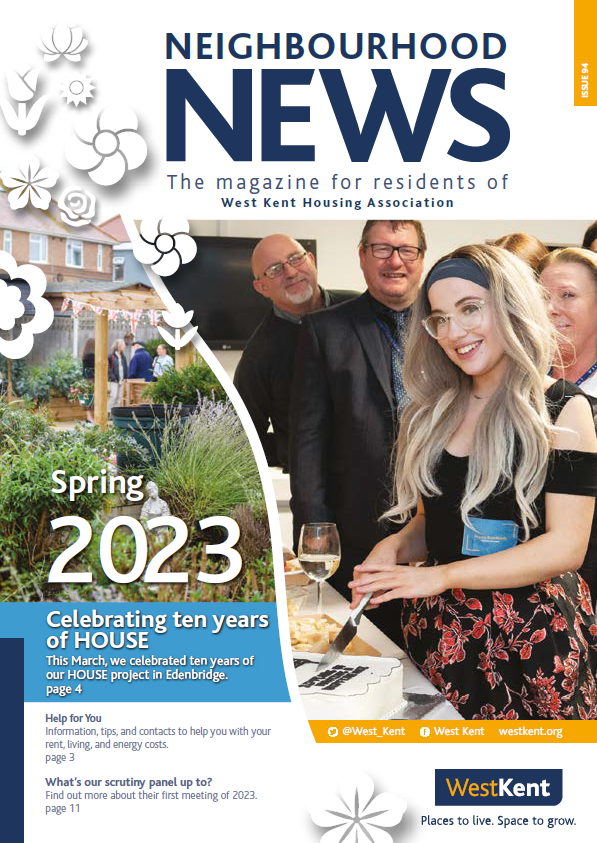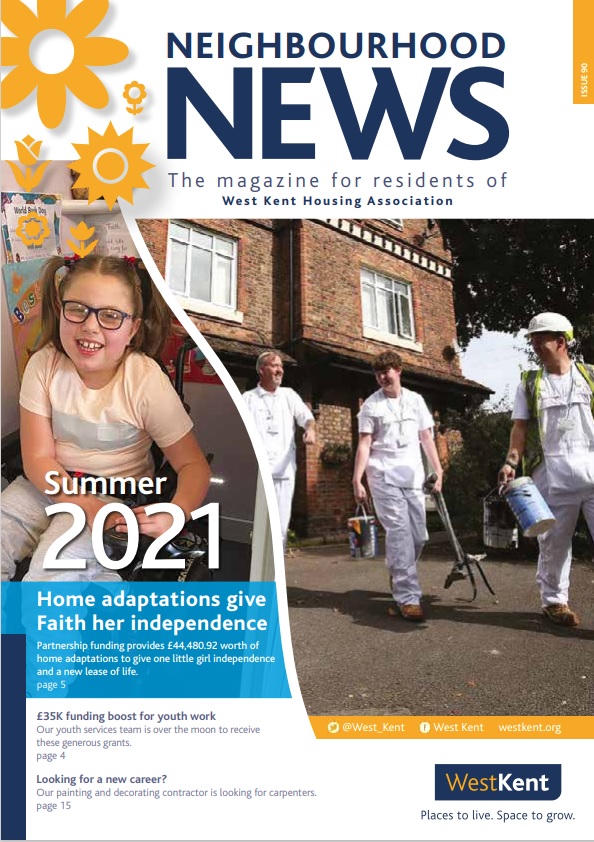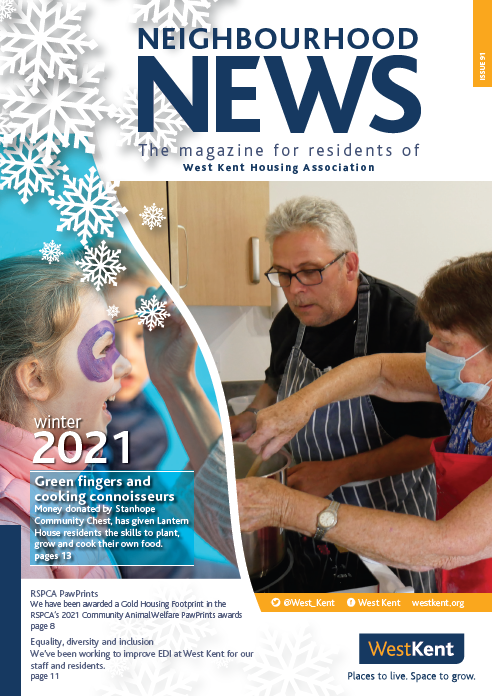 Our commitment to the environment
We're committed to producing Neighbourhood News in a way that is both good value for money, and in a way that looks after our environment.
We use FSC recycled, carbon-balanced paper for all our magazines, with the latest edition protecting 153m2 of tropical forest and offsetting 803kg of carbon dioxide.
The wrapper is 100% recyclable, fully carbon neutral as certified by the
Carbon Trust and is made from sugar cane waste.
See our World Land Trust certificate