Ellie, a young person that regularly attends HOUSE, our Edenbridge youth project, won second place in a district wide logo design competition for The Sevenoaks Area Youth Trust (SAYT) recently.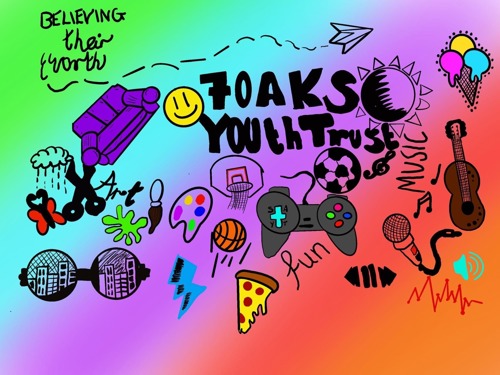 SAYT is a voluntary organisation that West Kent works with to support young people in the Sevenoaks district.
In April they launched a competition to create a logo to replace their current design. 
The brief was very broad, giving entrants the opportunity to be creative and think outside the box. They wanted an image that could be reproduced digitally, that clearly stated their name and included the strapline 'Believing Their Worth'.
Ellie's design came a fantastic second place! The judges loved the energy and vibrancy of the design and are looking forward to displaying the artwork on the side of SAYT's minivan. It will be used on a vertical flag that will be used for youth work in the community.
Congratulations Ellie!