Welcome to West Kent
You can find all the information you'll need to manage your tenancy on this website. This section will get you started with the bits you need to know as you move into your new home, but do browse the other sections when you can.
First things first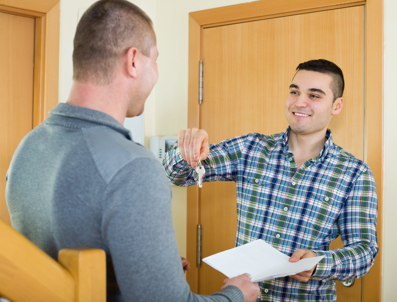 Once you've settled into your new home there are a few urgent tasks you should tackle first.
Register for My West Kent so you can view your rent account and manage some aspects of your tenancy online, including booking certain repairs and paying your rent.
Set up your utility suppliers to arrange for water, gas and electricity in your home.
Tell your local authority Council Tax team that you've moved in.
Arrange contents insurance - we insure the building itself but you are responsible for arranging cover for damage to your possessions and decorations caused by fire, flood, storm, or other accident.
Sign up to consent to be contacted by our resident voice team.

Your contribution and feedback can change the way we work and how we deliver services to you.

Give a trusted family member or friend a spare key.
Find out what you can expect when you move in
Questions?
Just get in touch and we'll be happy to answer any questions you might have. 
We hope you will be very happy in your West Kent home.