Emerald homes for people aged 55 and over.
We offer quality homes, choice and flexible services as well as a wide range of activities across three housing options - independent living, sheltered housing, and extra care. 
Independent living

With this Emerald option you will live in your own home, which is usually a flat within a friendly community environment, and in some locations you'll also have access to communal facilities like a communal lounge, kitchen and laundry room.

You will be able to contact West Kent directly to report repairs, to discuss your tenancy, manage your rent and much more. If you need extra support, we can help ensure you get the services you need to remain living independently.

Sheltered housing

Sheltered housing is independent living in your own West Kent home within a scheme environment and we'll support you to live independently for as long as possible. These schemes benefit from communal facilities such as a laundry room, lounge, kitchen and garden - some also have a guest room. The properties have a secure door entry system and in some cases our staff provide a daily presence and welfare call. If you need extra support, we can help ensure you get the services you need. We talk to you about your needs and create a support plan with you, which we review regularly.

Extra Care

Extra Care housing is the next step up from sheltered housing, providing accommodation for people aged 55 and over who have a care need, but want to remain living independently. There is the added benefit of care staff being on site 24 hours a day.

We support you to live an independent lifestyle, offering a wide range of services. As well as the communal facilities on site, some of our extra care schemes benefit from an onsite restaurant providing hot meals every lunchtime, and a weekly activities programme. We promote health and well-being with onsite services such as chiropodists, hairdressers, hearing and vision specialists. Most of these schemes also have mobility scooter store rooms. 

We'll help you to manage for as long as possible, even when you have higher levels of care and support needs, and help is at hand if anything goes wrong. Many people find that extra care housing makes moving to a residential home unnecessary.

Extra care is not nursing or residential care. This accommodation enables people to live independently with different levels of care package to meet individual needs. They benefit from a care team on site 24 hours a day, who will deliver an emergency night time response.

To be considered for this type of accommodation you must be assessed as having a care need.

Our extra care schemes across Kent

 
How do I apply?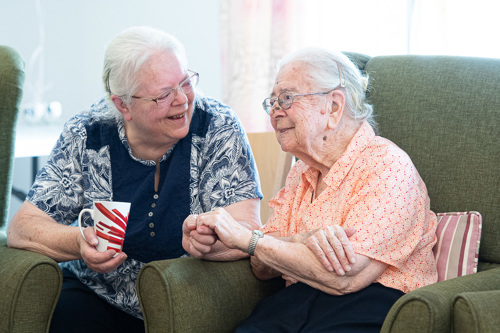 For all Emerald homes you must join the local authority housing register in the area where you want to live using the online application form on the Kent Homechoice website. 
Sheltered and extra care homes may be allocated through either an assessment or panel process.
For more information about applying please contact us.