Providing affordable, good quality housing is more important than ever.
That's why we're excited to be in construction, on 28 shared ownership, affordable and social rent homes on a land-led package in the village of Eastry, Sandwich - once voted Kent Village of the Year.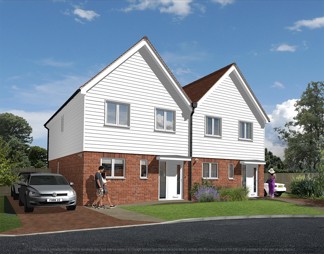 Coming early 2023, the development in Woodnesborough Lane will provide much needed affordable, family housing - including one purpose-built wheelchair-friendly bungalow.
The development features generous green space and landscaping, with existing local residents said to be very excited about the new homes.
For more information about the development or about purchasing a shared ownership home in Woodnesborough Lane, please contact sales@wkha.org.uk.
If you're interested in working in partnership with us to build new homes, please contact our development team.