Over the past few weeks West Kent has hosted several young people for their work experience. As an organisation we have a variety of careers and opportunities for young people to explore including ICT, support work, youth work, property development and marketing. This means that we are able to offer a varied programme that enables young people to learn through experience and get really involved. It is important to make sure their experience is mixed, and not solely confined to an office.
We do so much incredible work and this gave us a great opportunity to provide a few young people with a rounded view of West Kent, social housing and career options they may not have considered before.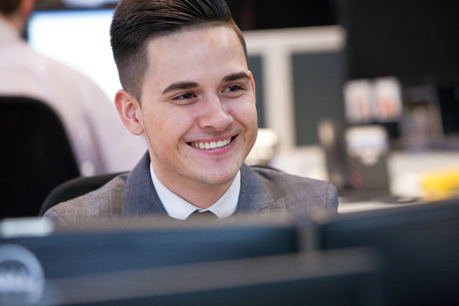 Quotes from young people:
"I expected my work experience to be really dull and boring however West Kent staff proved me wrong by giving me a great week and keeping me doing things all the time."
"I was always met by positive and enthusiastic staff who were able to help me with any queries I had and gave up their time to teach me new skills. I spent days in numerous departments and even had the privilege to travel out to support the work carried out by the youth and housing teams."
"I really enjoyed gaining an insight into the workings of small groups which overall fit into the large organisation of West Kent"
"It has revealed more options for future employment"
"I feel more confident"
If you or someone you know is between 15-18 and looking for work experience, please get in touch with Pauline Smith on 01732 749420.