Tracy Allison, West Kent's Chief Executive has been asked to speak at The Housing Forum's 'Housing Masterplanning for Councils' webinar. 
The Housing Forum is a cross-sector, industry-wide organisation that represents the entire housing supply chain.
It's main aim is to increase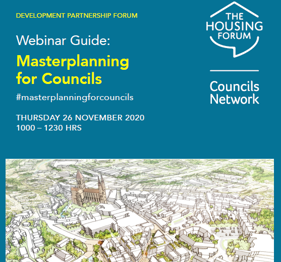 the supply and delivery of quality housing through collaboration an partnership working. 
Tracy says,
'I am excited to be speaking about West Kent's strategic ambitions and the opportunities we see as a local landlord for partnering with local authorities and housebuilders to deliver more for the Communities in Kent.'