Sophie Palmer has been shortlisted for the 'Professional of the year – housing association' award at the 2023 Women in Housing Awards. 
The Women in Housing Awards recognises leaders, innovators and changemakers, and seeks to celebrate women working across all areas of housing in the UK. The 'Professional of the year' award recognises someone who has delivered an outstanding contribution in the housing sector over the last 12 months.  
Sophie leads West Kent's Home Ownership team to deliver shared ownership sales, resales, staircasing, leasehold, right to buy and acquire sales. This challenging and compassionate role has seen her provide almost 1,000 new build homes for people across Kent through clear management, professionalism and collaboration.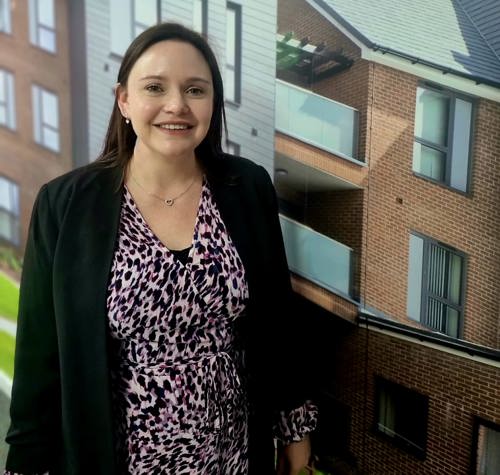 Sophie Palmer, Head of Home Ownership at West Kent said; "It is a joy to be shortlisted amongst so many inspirational women in the sector. My team and I have had a very busy last 12 months working hard to deliver excellent services for our current and future residents, so to be recognised for my professionalism is fantastic!" 
Tracy Allison, Chief Executive at West Kent said; "This is brilliant news for Sophie and West Kent. Sophie's leadership and dedication in the face of various sector pressures and challenges has started with residents needs first. To be recognised on this shortlist highlights her focus on making a difference and providing our residents with places to live and space to grow." 
The winners will be announced at a ceremony on Monday 26 June, to see the full shortlist, please visit - Women In Housing Awards - Shortlist - Women in Housing Awards 2023 shortlist