Abacus Furniture Project has opened its third store in the heart of Walderslade Village, bringing the busy precinct its first charity shop.
The project supports the community by providing low-cost furniture and home goods to local residents, while helping the environment by keeping unwanted furniture, electricals and other items out of landfill. Refurbished adult and children's bicycles are also available thanks to the 'Relove a Bike' scheme run in association with HM Prison Rochester. The profits from all stores allow West Kent to support a variety of community projects.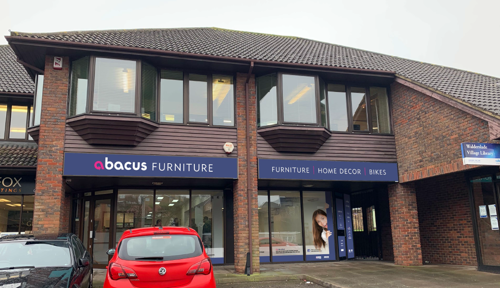 We have taken on four members of staff local to Walderslade to run the store. Mark Atkins, Store Manager explains: "The customer response has already been so supportive and encouraging. Locals have welcomed us to the village and said how exciting it is to have something new here".
The shop opened this week on 8 May, with local residents and neighbouring businesses invited to be the first to look around the double unit. The new shop is perfectly situated to support the local community, including our 20 new homes in Walderslade Road, Chatham where we are currently building ten shared ownership homes, four affordable rent houses and six homes for outright sale. West Kent residents are offered a 25% discount at all three of our projects.
Our brand new three and four bedroom shared ownership and outright sale homes at Acres Green, Walderslade are available to view now. View the brochure here.
The Walderslade store is open Monday to Thursday, 8.30am to 4.30pm, Friday 8.30am to 4pm and Saturday 9.30am to 3.30pm. All three stores collect donations free of charge, with small charges for delivery.