This year we launched a pilot community-development project in the St Mary's ward of Swanley, to find out what residents thought about their community.
We held a free fish and chip event to say thank you for completing the survey and to find out more about what they really care about.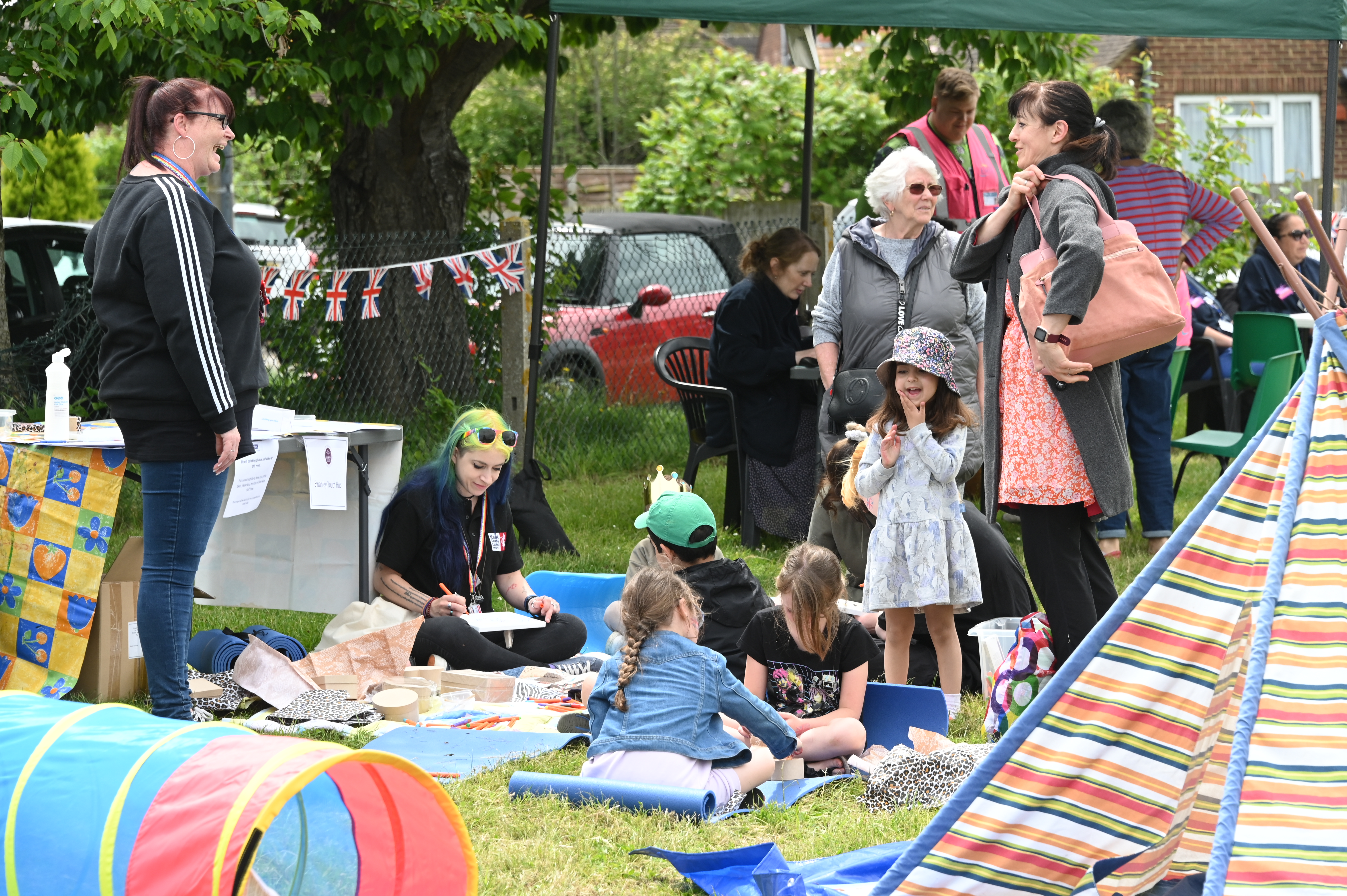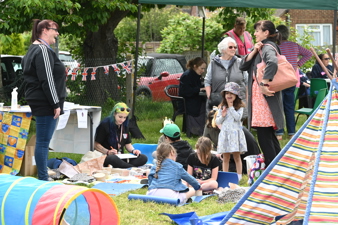 We spoke to 250 individuals face to face, with a number of other completing the survey online. We found 75% of the people we spoke to really like living in the area and feel their neighbours and the community are one of the reasons why they feel so positive.
So, on Monday 30 May, we headed back to St Mary's to hold a community Jubilee event. The day was a huge success, offering 175 local residents the chance to celebrate the Queen's Platinum Jubilee with their neighbours - for free!
The day provided an opportunity for residents to find out what's on offer in Swanley and meet local organisations including local policing teams; the Green Doctor; the Mayor of Swanley; One You; and West Kent staff.  
Residents told us early in the consultation that crime, anti-social behaviour and feeling safe were some of their top priorities within their community. Local PCSOs came to speak to residents and find out more about how the police can help.
Free activities such including including face painting, cupcake decorating, inflatable darts, and arts and crafts brought the community together. And most importantly, the complimentary tea and scones helped to make sure that no one felt left out, even if they just wanted to sit and have a chat or listen to the live musician. 
To top off the whole day we also had the Green Doctor providing energy saving advice, and Sevenoaks District Council's responsible dog ownership team came along to provide advice, awareness, with free toys for all the dogs!
We've had some great feedback from the pilot and event so far, and we're looking forward to continuing to work in the community in Swanley. Anabel Palmer, Interim Communities Director said:
"It was great to meet our residents in person and understand the challenges they are facing. The last two years have been really difficult for everyone and it's great to hear how families and communities supported each other during this time. We want build on this and ensure that our residents benefit from wider opportunities post-pandemic."
If you'd like to find out more about the pilot, or would like to be involved, please email communitiesteamadmin@wkha.org.uk