A development of 14 new West Kent homes has replaced 67 old garages across three sites in Swanley.
Built in partnership with SME construction firm, Helix, the new homes for rent provide much needed affordable homes in the area, replacing garages that weren't fit for modern day use. The new homes provide a mixture of one-bedroom flats and two- and three-bedroom houses, with residents having moved in from August 2023.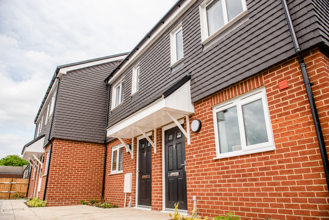 All properties have electric air source heat pumps and are insulated above the levels required by Building Regulations, providing homes that are safe, warm, and affordable for residents both now and in the future. 
One of the properties has been specially adapted to meet the needs of a local resident who is a wheelchair user. As well as providing a kitchen with adjustable worktops and specialist white goods, Helix and West Kent have worked together and in partnership with Sevenoaks District Council to install a through-the-floor wheelchair lift so the resident can get to the first floor.
Anabel Palmer, Director of Development and Partnerships at West Kent said: "This is a great example of how we can utilise brownfield sites that are no longer fit for purpose with family homes that really meet the housing need of the local area. We're really proud of the work we've done and the strong partnership working with Helix, which has resulted in 14 new homes that exceed building standards and support residents to live in a safe and energy-efficient home."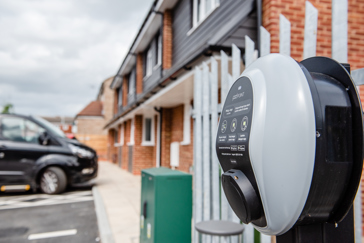 Jon Schofield, Construction Director at Helix commented: "We're delighted to be completing these much-needed affordable homes in Swanley. Our close working partnership with West Kent means we have been able to maximise potential across these sites to provide high-quality, energy efficient homes for the local community."
The development comes as part of West Kent's ambition to continue to grow to 10,000 homes alongside investing in their current portfolio to ensure their homes better meet residents' current and future needs.