We work closely with our resident scrutiny panel on incorporating their feedback into our services, as well as how we communicate with our residents on a range of topics. 
The scrutiny panel works collaboratively with our teams - meeting once a quarter to scrutinise our performance information, ask questions, and make suggestions for service improvements.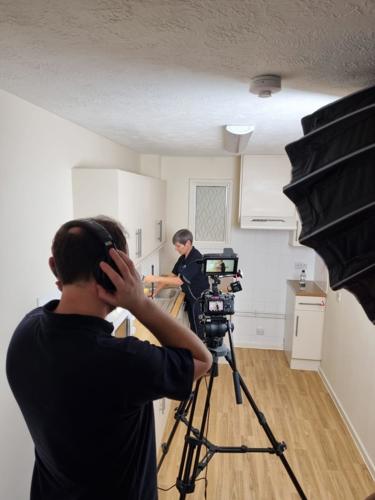 In late 2022, they told us that residents would appreciate some updated 'How to Videos' covering household tasks that people may wish to carry out themselves. These included topics such as: 
How to bleed a radiator

 

How to repressurise your boiler

 

How to unblock a sink.

 
We took this feedback on board and worked with our inHomes team to develop a suite of new videos, which we are proud to launch today. These videos will be update on our YouTube and website and provide residents easy access to some practical household maintenance.
Neil Diddams, Director of Property and Assets at West Kent said; "We value having such a close working relationship with our resident scrutiny panel. Our teams have been busy over the last few months developing videos that reflect feedback from our panel and residents on videos that can help them around their homes. We are always here to help but it is nice to know that short practical videos like these will help our residents when they need a hand at home." 
Linda, Review Lead for West Kent's Resident Scrutiny Panel said; "After our review of the repairs service, we recommended that West Kent create new videos for the website so that residents could carry out simple checks and home maintenance tasks confidently. We really welcome these videos, and they are clear, helpful and easy to understand."     
Watch the videos on our YouTube: How to Videos - YouTube