A small business owner we helped inspire came back to share her experience with a new batch of would-be entrepreneurs at a PopUp Business School event in Tovil, Maidstone.
The event was designed to help people who sometimes struggle to hold down a traditional job, perhaps because they are caring for a young family, and was co-sponsored by West Kent and Golding Homes.
It was attended by a wide range of potential small business owners who benefited from an inspirational, high-energy event that focused on what they could do, rather than on the red tape and potential pitfalls.
They heard from Lisa Bishop, who set up Lisa Bishop Tutoring after attending a similar PopUp Business School we organised in Chatham in October 2015.
Lisa knew she could teach synchronised swimming but wasn't sure she could turn her practical skills and experience into a real, profitable business that would support her and grow with her.
Those doubts disappeared, though, when she attended the Chatham event, and she was back at Tovil Community Centre this April to meet people who were experiencing the same hopes and fears she had felt back in October 2015.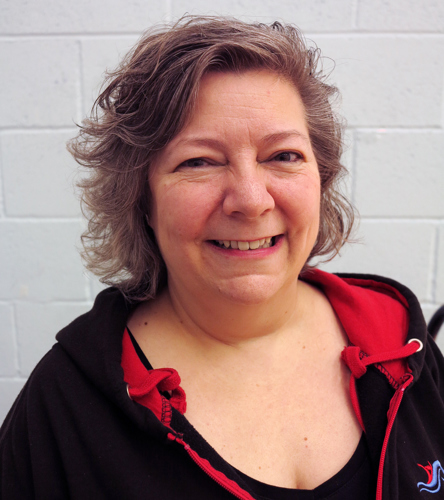 "I popped in to see Alan Donegan (co-founder and lead trainer) to let him know how the business was doing and he asked me to talk to the group and pass on a few tips," Lisa explained. "I was very happy to do that and impressed by all the great ideas that the group had."
PopUp Business School inspires people like Lisa by encouraging them to focus on what they can do rather than warning them of the risks and red tape involved in running a business – and it works.
As West Kent's Integration Manager Keeley Atkinson explained: "We know it works. We know several people like Lisa who set up in business as a result of earlier events and are still running today. They include one person who set up a cleaning business and another who is now a dress designer.
"West Kent backed the PopUp Business School in Tovil because we believe that these events help build communities and support regeneration by helping people find a different route to employment."
Lisa had just left her job as a school administrator and was teaching synchronised swimming fitness classes when she attended the Chatham event in October 2015.
"The PopUp Business School gave me the belief that I did have a business," she said. "I didn't know when I walked in the door that it would be financially viable, but the team gave me some practical tools as well as the confidence to get out there and get on with it.
"I knew I could teach synchro because I had been doing it for nine years, but I needed advice on things like marketing, my website and the legal and financial bits and pieces. The course gave me that – along with the inspiration to follow my dream."
With excitement, energy and inspiration clearly evident at the Maidstone event, Alan Donegan was impressed with the ideas that he heard from those who attended.
They included Lisa Hutchinson, whose role as mum to three young children means she finds it difficult to take on a traditional role and who is instead setting up her own children's clothing range under the name of Miss Lolli Clothing.
Danni Kempson was another of those who found the course an inspiration, with the revitalised website she set up for her new business, Kempson Kollectables, selling tickets for a Pokémon trading card event on the evening it was launched.
Alan Donegan added: "Too many people believe they need money and a business plan before they can even think about setting up on their own, and that simply isn't true. All they really need is an idea and the drive to put it into practice."