We've joined a partnership to deliver jobs for young people across Kent
We've created three new roles exclusively for young people following a successful partnership bid for the government's Kickstart funding.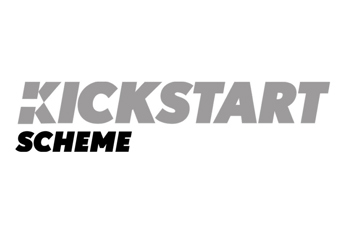 We're part of the Kickstart Housing Partnership led by Clarion Housing Group, the UK's largest provider of affordable housing. Organisations in the partnership have secured funding from the Government to create new paid job placements for 16-24-year olds through the Kickstart programme. The Kickstart programme is part of the Government's wider 'Plan for Jobs'.
The partnership consists of 59 organisations, 44 of which are housing providers, from across the country. The six-million-pound grant will provide opportunities for young people in receipt of Universal Credit that are struggling to find work. Each work placement is six-months long, 25 hours per week.
Dawn Grant, Enterprise and Employment Manager, said: "We're dedicated to providing opportunities for young people that will support their futures. They're entering the employment market at a really unfortunate time where employers are struggling to maintain their existing workforce. The Kickstart programme gives West Kent, and the other organisations in the Partnership, the chance to support their community and help young people build their skills, gain experience and harness their potential."
Three roles for young people across the business:
Retail Assistant
Team Administrator
Activities Coordinator
Heather Brightwell, Communities Director, said "It's important to us that our residents have the best opportunities to gain experience in the workplace, and to support them to find work in the future. This is one of our three community investment priorities and being part of this partnership means we can do more to help young people that are struggling to find work right now'.
We're hoping to start recruiting to these roles in April.