Strong community links and a focus on working with volunteers have helped West Kent Communities win an impressive countywide contract.
We have been asked to provide the Volunteer Development Programme for Kent's Libraries, Registration and Archives (LRA) service, helping the county council maintain its place at the forefront of library based volunteering in the UK.
Kent's LRA service was one of the fi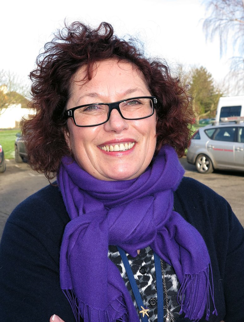 rst council teams to establish a volunteering policy – almost 30 years ago – and now encourages local people to get involved through its network of 99 static libraries, five mobiles, five register offices and its archive centre.
Volunteers do not do the work of staff, but add extra value to the service through the time they give.
West Kent Communities is now responsible for developing that programme, encouraging more people to volunteer their time and making sure the system runs smoothly. There are 1,087 volunteers currently helping across Kent.
"This is a great opportunity for us to put our considerable experience of working with local communities to good use on behalf of the county," commented Pauline Smith, West Kent Communities' Training and Employment Coordinator
"We will be managing the whole scheme, making sure volunteers are welcomed, signed up, trained and briefed on their role."
Kent's libraries provide a wide range of volunteering opportunities that benefit customers, staff and the wider community, and volunteers have also played an active part in consultations, which reflects our own use of residents as a vital sounding board for better service delivery.
"One of our aims is to broaden the range of people who volunteer and we will be working with hard-to-reach groups, people with disabilities and prison offenders, among others," said Pauline.
Mike Hill, KCC's Cabinet Member for Community Services, said: "I am delighted that West Kent Communities will be taking our excellent volunteering programme forward.
"Volunteers do much to add value to our services and make a real difference to Kent's communities. I am confident that with the help of West Kent our programme will go from strength-to-strength."