Summer FunFest
Free events in five locations are offering young people to have fun and learn something new.
Our free summer fun festival this August will give young people the chance to do everything from dazzling their mates with a diabolo to dishing up dinner for the family.
Circus skills and cooking are just two of the options on the menu at events planned for Westerham, Dunton Green, Eynsford, New Ash Green and Chevening.
As well as providing holiday fun, the free sessions will also help build youngsters' self-esteem, teach them new skills and in at least one case give them a qualification.
"We have brought together some great people to teach small groups of youngsters new skills that we hope will also inspire them to keep on learning and explore new ambitions," explained West Kent's Youth Services Manager Kate Craib.
The workshops, which include urban art and drama, as well as Come dine with us cookery sessions and circus skills courses, are open to 10 to 14 year-olds and are limited to just 20 youngsters per session.
"The Come dine with us course will feature four groups, each cooking a three-course meal from a particular country – Greece, Mexico or Italy as well as Great Britain," explained Kate.
"They will get expert help and at the end of the four hour-session they will taste the food and decide who has prepared the tastiest meal. They will also receive a level one food hygiene certificate as a useful bonus."
The urban art workshops are being led by well-known local professional artist Graham Upton, who worked with youngsters in Edenbridge to create new artwork at both the town's railway stations.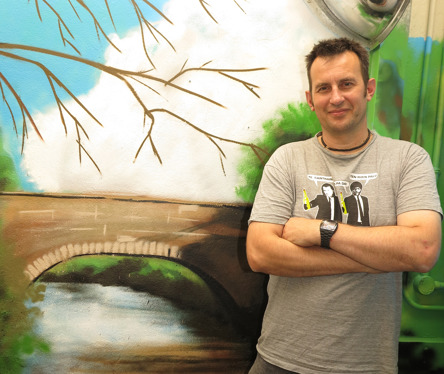 Circus skills tutor Tom Kellett will be showing the young people how to perform with a diabolo, flower stick and poi, as well as teaching juggling, kendama and plate spinning. The finale will be a showcase performance.
Meanwhile the drama workshops are "designed to teach the youngsters improvisational skills, build their confidence and encourage creativity and team building," said Kate. "By the end of the two-and-a-half hour sessions they will have created their own short piece of drama."
The sessions run from Tuesday 15 August to Tuesday 29 August.