Our Summer edition of Neighbourhood News is out now! 
It'll be landing on each and every one of our residents' doorsteps soon. But, if you're not a resident - or just can't wait for it to be delivered - you can read it on our website too.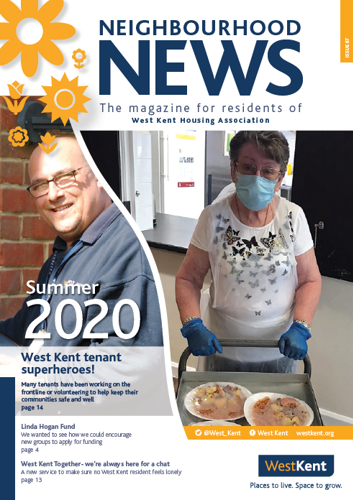 What's inside?
West Kent tenant superheroes!
Many tenants have been working on the frontline or volunteering to help keep their communities safe and well during the Covid-19 pandemic.
We wanted to see how we could encourage new groups to apply for funding.
West Kent Together - we're always here for a chat
A new service to make sure no West Kent resident feels lonely.
So, pull up a chair, grab a coffee and find out what's going on in West Kent neighbourhoods.