We're back in business! Our new Abacus furniture store in Shepway, just outside Maidstone, is up and running and already doing its bit to support the local community.
Many of the first visitors to the smart new store in Northumberland Road told us how much they had missed Abacus, a social enterprise aimed at helping people build a home without breaking the bank.
Our popular Parkwood premises closed as part of the redevelopment of the area and was replaced by a temporary shop in Senacre Square until that, too, closed in April of last year.
Loyal customers who had been waiting patiently for the return of their favourite furniture shop, set up in partnership with Golding Homes, were delighted to see its return.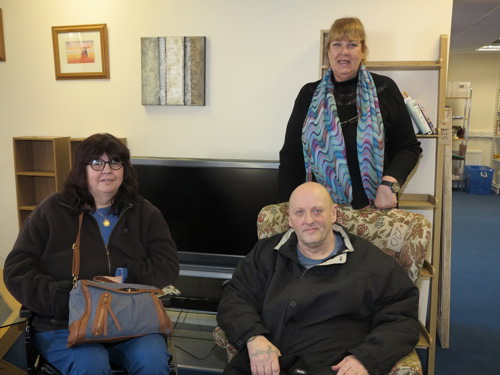 "We have been really looking forward to the new store opening," said Julie Jones, visiting with partner Nigel Packham (left seated).
"We come in for a chat as well as to see what we can find, and we often bring things to donate as well, if we have had a bit of a clear out."
 shop sells a wide range of pre-owned furniture, homeware and clothes at low prices, with the aim of helping the less well off while extending the lives of things that might otherwise end up in landfill.
"Our aim is to help people set up a nice home without landing themselves in debt," explained retail supervisor Kim Palmer (below, right, with retail assistant Anne Hunt). "We keep our prices down to help people stay within their means."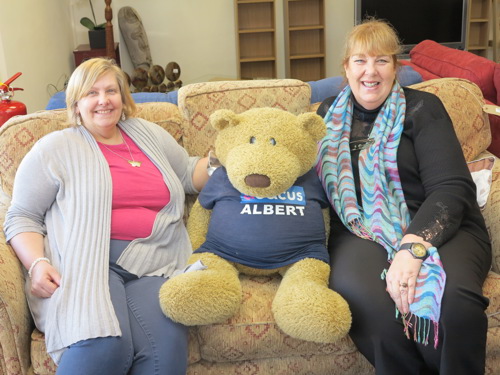 Caroline McBride, Golding Homes' Head of Community Development, said: "We are delighted to support the Abacus store as it provides a much needed service for those living in our local communities. It also offers some great volunteering opportunities to help individuals gain the skills they need for employment."
As well as being a good source of bargains, the airy, spacious store, created by converting two former shops into one, is also somewhere for people to drop in for a chat.
West Kent Enterprise Manager Paula Meurs explained: "As well as being a social landlord, West Kent has a strong focus on community, and Abacus is one way in which we try to support our local neighbourhoods.
"The shop extends the life of furniture, clothes and other items that would otherwise be thrown away and it allows people on a low income to furnish their homes at much less than high street prices."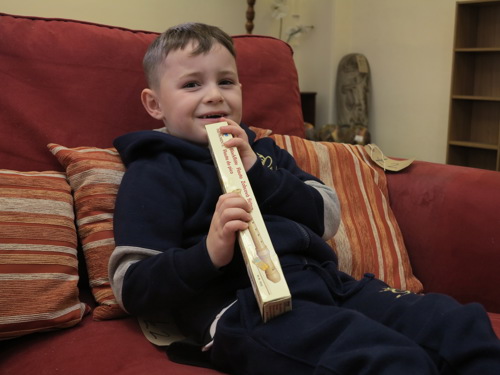 Abacus has a particular focus on helping people who may be moving into their first home, with new but low-cost bedding, towels and curtains all available from the Shepway store. The shop is open to everyone and there is a delivery service. And it also sells things to keep small children happy - including Nigel Beaton, pictured left with his new recorder.
We are planning an official opening event at the Shepway Abacus on Wednesday 6 March – keep an eye on the website for details!