A remarkable tribute from a woman who benefits from Kent's home library service has highlighted the impact the scheme has on people across the county.
One of the volunteers who delivers books to housebound people said one of her clients had told her: "I have numerous helpers, including cleaners and a gardener, but if I had to choose just one it would be the library service because I just can not live without my books. I am so grateful for the service you provide."
Encouraging more volunteers to support the home library service and fill many other voluntary roles is a task we undertake for Kent's Libraries, Registration and Archives (LRA) service.
After winning the contract to run the volunteer programme, we have been working hard to persuade people to carry out a range of roles, including teaching IT skills to library users, hosting events, encouraging children to get involved with the UK-wide Summer Reading Challenge and even keeping the gardens tidy at libraries that have them.
We see our role as helping to keep the county council at the forefront of library based volunteering in the UK.
Volunteers do not do the work of staff but instead add extra value to the service by taking on a wide range of volunteering opportunities that benefit customers, staff and the wider community.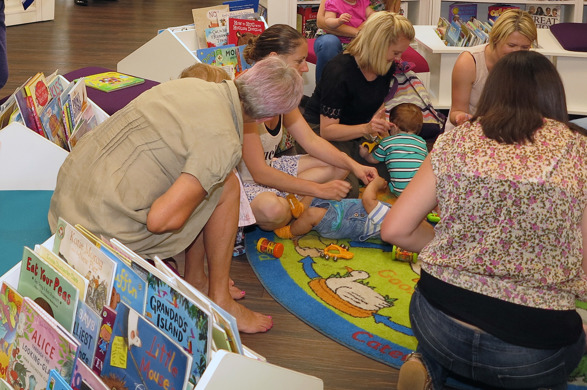 We are looking for volunteers right across the county and we are already looking ahead to this year's Summer Reading Challenge, when children under 11 will again be encouraged to read six books during the school holidays.
"We will need volunteers to help the children, make up and give out information packs, act as reading champions and supervise craft activities," said Volunteer Development Co-ordinator Liz Hunter.
"The roles on offer vary across the county but every library needs volunteers and the home library service is always looking for people to help," she added. "Although the roles are voluntary, all travel expenses are paid."
For more information about the programme, or to volunteer, contact Liz on 03000 415464 – or call in to your local library.