West Kent residents who joined our new Facebook discussion group enjoyed a free night out to see a local pantomime. Oh yes they have!
The West Kent Residents Discussion Group gives residents the chance to get involved, make suggestions and give feedback to improve West Kent services, all from the comfort of their own homes. Any residents who joined in the first week were entered into a draw to win tickets to see Aladdin at the Stag Theatre in Sevenoaks or Cinderella at the Central Theatre in Chatham- in total we had 160 tickets to give away to lucky residents.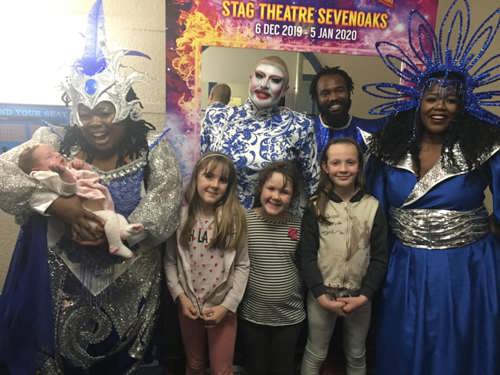 28 families went to see Aladdin on its opening night and they all had a great time. 
One grateful resident said:
"Thank you so much for the tickets. It was a fabulous first night, brilliant in every way...a wonderful night out for our family"  
We still have a few tickets left for the Chatham pantomime on 20 December, so we have extended the draw.  If you'd like to be in with a chance of getting some tickets, all you need to do is join the discussion group before 13 December.
You will need to have a Facebook account to be able to join. Please visit the resident involvement page to find out more about the group, and other ways you can get involved.