Edenbridge Youth Forum has been awarded Community Action in the Sevenoaks District at this year's Try Angle Awards. Nia Brown, a member of the Edenbridge Youth Forum and HOUSE project also received the Good Friends and Carers award.
The awards were introduced by Kent County Council in 1994 to raise the profile of young people aged 11-18 who really try to do their best - often with little recognition.
The Edenbridge Youth Forum is a group of young people between the ages 11-19, who give up their time to attend meetings and discuss how they can influence and improve their local community, particularly focussing on the availability and celebration of youth provision.
Recently, the young people in this group have been researching the Centenary, particularly soldiers who came from Edenbridge. They raised £10,000 by writing to local funders, to bring this project to life.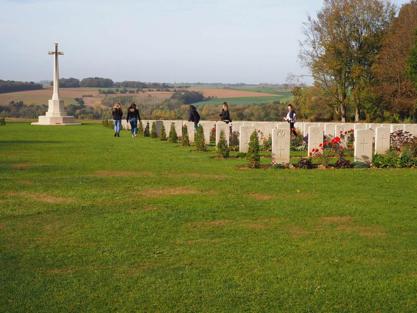 The group visited Thiepval Memorial and found the burial sites of two Edenbridge locals who died in the Northern Calais region during World War 1. Now back in England, the group is working on a presentation, which they will deliver to parents, peers, partners, stakeholders and funders to present their findings.
Youth Services Manager Charlotte Ede says: "The group has worked so hard on this project and has been the driving force since day one. They have been incredibly passionate about learning more about their local history and what life was like for Edenbridge residents during the war."
The Forum is now planning an event where they will present their findings to their local community, funders of the project (which includes Edenbridge Town Council), and their family and friends on 1 February 2019.
The second award was won by Nia Brown, 14. Nia became involved with the Edenbridge Youth Forum through the Edenbridge HOUSE 11-19s project. After attending sessions for some time, Nia became passionate about making her community a better place to live and joined the Edenbridge Youth Forum.
Nia volunteers at group discos in Edenbridge for young people with learning and physical disabilities. She gives up her free time to volunteer with West Kent's fun days and events and enjoys being able to spread the word about what services are out there for other young people.
Nia appreciates being able to better her community and local area and encourages other young people to do the same. Being such a driven young woman, Nia has had great success in seeing through projects and activities in the whole of the district, setting a fantastic example to other young people, which encourages them to get involved too.
Nia has recently helped to set up a group called Reachout for Mental Health. The group aims to create a safe space where young people can explore and talk about their mental health, through the medium of arts and crafts. Nia has really taken a lead in this group, which has recently succeeded in getting a donation of paint and paintbrushes to create a mural in the 121 room where the sessions are held.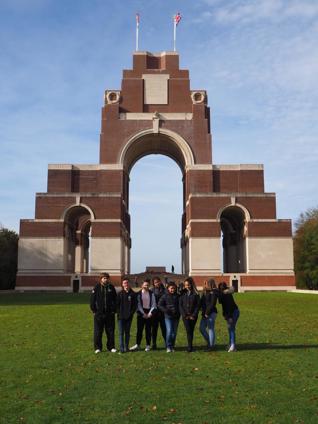 Edenbridge Town Councillor Bob Todd explains: "I am one of two councillors who attend the monthly Edenbridge Youth Forum meetings. I see first-hand the enthusiasm and commitment shown by the young people attending the Forum, particularly Nia who won the Good Friends and Carers category at the Try Angle awards.  The Forum's recent visit to France to complete their WWI/ Centenary Project was part funded by the council and other local charities, and saw the young people returning very grateful for the lives they lead here at home, and the opportunities and funding they have received which helps them to better themselves. The council is very proud of these achievements and looks forward to its continued support of the Forum."