There is help available if you're struggling to pay your water bills.
The best thing to do in the first instance is contact your water supplier. Each have different schemes and discounts available if you're on a low income, have a disability or a large family.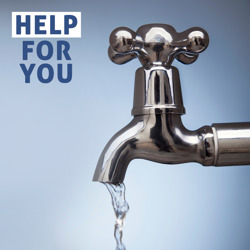 If you live alone, you might also qualify for a single occupier tariff. 
If you're not sure who your supplier is, you can use this handy tool to find out. Remember, your fresh water supplier might be different to your waste water supplier.
The Energy Saving Trust has put together a list of tips to help you save water and reduce your bill if you're on a meter.