Having trouble paying your rent?
Don't make tough times tougher.
We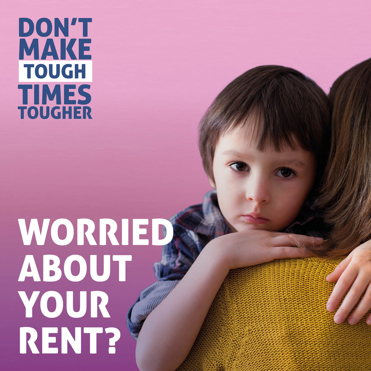 understand that you have a lot on your mind at the moment and one of those things may well be, how will you pay your rent in the months to come?
It's important you do, so you do not put your home at risk. Getting behind with your rent makes you vulnerable to this in the future and it's a worry no one needs to deal with at the moment.
However, by keeping in touch with us, and letting us know your circumstances, we can help you work through this so you are in the best possible shape when things return to normal.
Please contact our customer services team if you're worried.
We want to work with residents who are struggling to pay to support them. We can:
Offer support and guidance about what benefits you may be entitled to, and how to claim
Listen to what you can pay, and make appropriate payment plans with you
Offer budgeting advice and access to income and expenditure reviews
Agree for the housing cost part of your universal credit to be paid directly to us (if you receive this)
Support you if you're looking for work by helping you with your job search, including getting ready for applications and interviews
Signpost you to our partner organisations for further specialist advice on training and employment.
Complete referrals to local food banks if you're struggling.
Please contact our customer services team if you need help with any of these. 
Don't borrow money from loan sharks or payday lenders; there are free debt advice charities that can help, as well as your local Citizens Advice. You never need to pay for debt advice.