If you've just moved into your home, or need to replace furniture, we can help.
Abacus Furniture Project aims to help everyone to furnish their homes without incurring debt.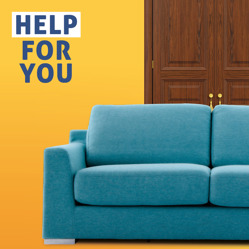 Abacus is open to the general public, and everyone is welcome. A 25% discount is available for all customers in receipt of Housing Benefit or the housing cost element of Universal Credit. 
All soft furnishings comply with current fire regulations. All electrical goods are safety tested before they leave our stores.
For more information, call 01732 743365 or email abacus@wkha.org.uk.