We've closed our youth clubs.
We'll let attendees know when they reopen. Please check the Youth Services Facebook page for updates. We'll be posting regularly on the page with different ways young people can stay busy and have fun during the crisis. 
We're running online sessions for children and young people who live in the Sevenoaks District using Zoom.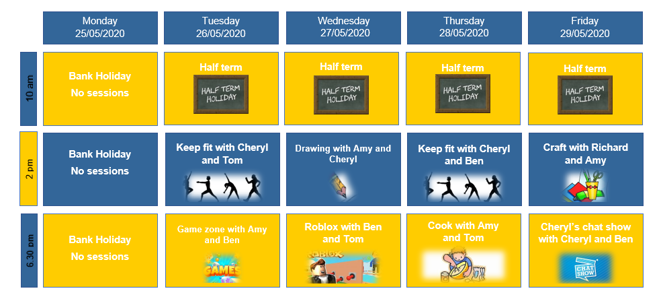 If you'd like to join in, complete our web form and we'll send you the joining instructions for each session. 
Staying safe online
Remember to stay safe online. If you need advice, you can get more information from: