Looking for work, or just need a change? We can support you to improve your skills and employment prospects. 
Our Training and Employment team can help you discover what you want to do, set goals and support you to achieve them.
We can help you with: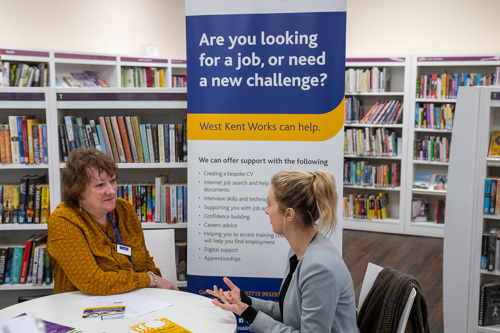 Creating a bespoke CV
Job searching and application forms
Finding volunteer roles, work placements, and apprenticeships
Interview skills and techniques
Confidence building
Careers advice
Signposting to training courses
Apprenticeships
We've also got lots of great contacts with other organisations and charities who are there to help.
Check out our events page to see what's happening near you.
Contact our Training and Employment Officer on 01732 749420 or email westkentworks@wkha.org.uk
We know lots of people are worried about employment at the moment. We have available jobs working for us, and also know about jobs at:
You can also find a range of jobs on the Department of Work and Pensions website.