BBC and ITV presenter and professional upcycler Georgina Burnett visited Abacus Furniture Project to give some donated items a new lease of life.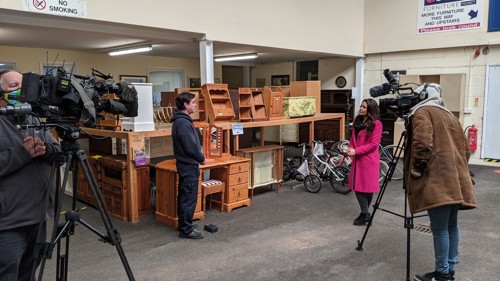 Georgina often visits Abacus to fill her Sevenoaks home with pre-loved items, she said
"I love coming to Abacus, I always find great pieces of furniture and I really enjoy showing people how to inject some colour, save some money and add character to their home."
Georgina picked out three items, a round three-legged table, a rattan chair and a shelving unit. She told us "The chair definitely needed the most love, I gave it a clean, painted it and added a cushion and upholstered the seat. I'm really happy with how it turned out, I almost don't want to give it back".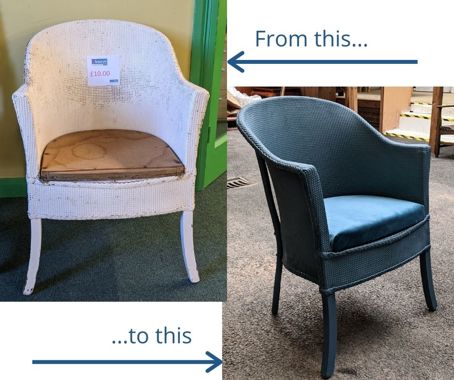 Abacus is a community project that recycles unwanted, pre-used furniture and household items and sells them at low cost to families and people in need. Each year the furniture project saves tonnes of furniture and hundreds of bikes from landfill.
Paula Meurs, Enterprise Manager for Abacus said:
"The pandemic impacted sales at Abacus, we weren't able to accept any donations and we weren't open to the general public."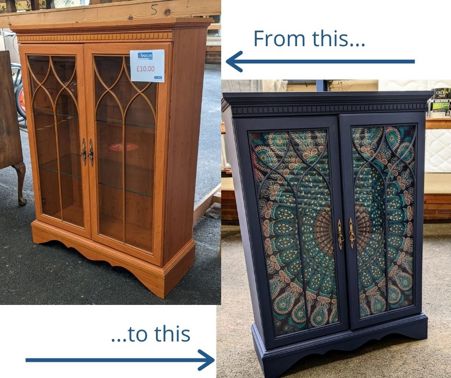 "From 12 April we'll be reopening Monday-Thursday 10am-2pm for those that want to  come by, pick up a bargain and maybe take a leaf out of Georgina's book and give a previously loved item a lick of paint, or some new upholstery."
You can check out more of Georgina's top tips for furniture upcycling and home décor at her website thehomegenie.com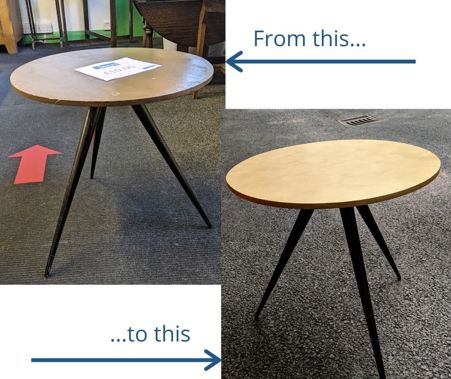 The episode will be aired on ITV's This Morning on Tuesday 27 April.