West Kent's Board agreed its new strategic plan that sets out its objectives to 2025.
Here is our new Strategic Plan to 2025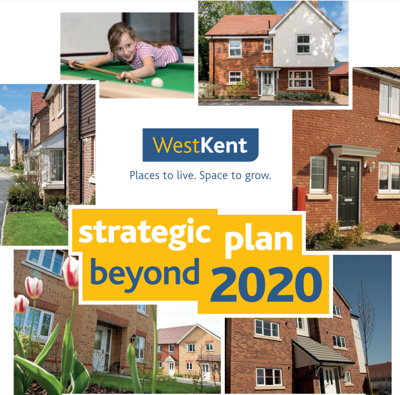 Our new Chief Executive Tracy Allison says: "I am pleased to share with you our new Strategic Plan to 2025. At West Kent we are passionate about the role a housing association can play in society and believe the values of an organisation are what makes it special. By working in partnership with like-minded organisations, and being open to learn from others, we believe we can deliver the best for Kent."
Our vision is to deliver places to live and space to grow for our current and future residents. As we enter our fourth decade there has never been a more important role for us.
Our strategic plan aims:
to increase our homes in management
to continue to invest to support thriving communities
to both modernise our service offer and ready ourselves to reflect changing needs for an ageing society.
To find out about our recent work take a look at our stakeholder newsletter.