If you feel unsafe in your home, or are worried that someone in your community may be unsafe, we can help.
​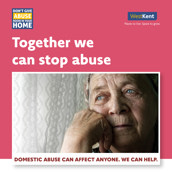 The green 'Leave Now' button at the bottom of this website will quickly hide the page, but you will still need to delete your history to fully cover your tracks.
FIND OUT HOW TO HIDE YOUR BROWSING HISTORY
If domestic abuse is affecting you, or you think it may be affecting someone in your community, we can help. We will deal with all reports sensitively and safely and can offer support and referrals to specialist organisations. 
You can find out more about our response to domestic abuse in our policy and procedure.
Domestic abuse policy                 Domestic abuse procedure
If you have concerns, find out how you can let us know in the 'how we can help' section below. You can also use the form at the end of this page. You can submit the form without leaving your name and address and we will still investigate your concern, though we will not be able to keep you updated on any outcomes.