We want you to know how well we are performing. We also want to learn from our mistakes and ensure we continue to improve our services. You can find our annual reports on the leaflet rack.
Here is our performance against our service standards for the second half of 2019. We will publish another update in July 2020.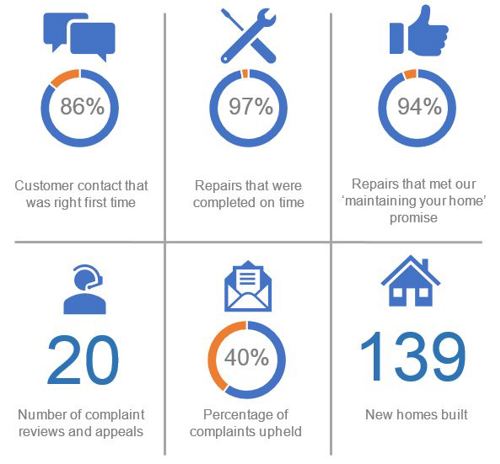 Value for money

Value for money is a cross-cutting theme that encompasses all aspects of our work. We have effective arrangements in place to ensure good value for money is fully embedded and actively maximised in everything we do.

It's a core activity of our business culture, a prerequisite in terms of procurement and it's embedded in the roles and responsibilities of our employees, customers and stakeholders.

To find out more about how we do this we complete Value for Money Assessments every year. You can find them on the leaflet rack. 

Transparency reports

We also publish details of all payments over £500 that we spend to develop new affordable homes in partnership with the Homes and Communities Agency.

Take a look at our latest Transparency Report.
 If you'd like more information please contact us.