We're thrilled to announce that West Kent has been nominated for not one, but two prestigious UK Housing Awards!
The awards, in their 25th year, recognise outstanding work in the housing sector and landlords that have gone above and beyond for their residents.
The two awards we've been shortlisted for are:
Digital landlord of the year- for introducing new initiatives so we could keep delivering excellent services and stay connected.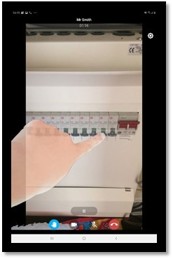 Switching to online viewings and introducing an augmented reality app meant we could be more flexible with appointments for residents and complete property inspections remotely. Moving resident engagement online increased numbers of involved residents who co-designed campaigns- 'don't make tough times tougher' and 'resident superheroes' tackling the stigma around money worries and living in social housing. Our online repairs portal meant that we had largely cleared a backlog of repairs by August 2020 as well as completing new requests. West Kent hosted a masterclass with the Kent Housing group to share our digital response to the pandemic, as many providers were still tackling backlogs in January 2021. 
Campaign of the year- for our co-designed 'don't make tough times tougher' campaign which reassured residents we are here to listen and help if they had financial worries. Messages were created by residents- "if you talk, we will listen" and have been adapted to respond to the changing climate as furlough and redundancy became growing concerns for many: "Worried about the future? Talk to us now" has been a key message we have shared recently. Residents worked with us to make sure we got the messages right. A resident who helped create the campaign commented;
"What you're doing is brilliant- you're keeping residents' fears at bay."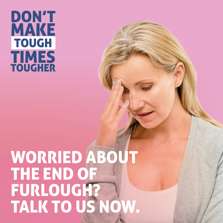 Tracy Allison, West Kent CEO shared her thoughts on the news;
 'From digital innovation to resident involvement and co-creation, I am hugely proud of the pace and range of initiatives introduced in 2020. To be shortlisted for two UK Housing Awards recognises and celebrates the huge contribution of our staff and our residents. Congratulations to all the finalists who are all doing fantastic work across the sector'".
Entries will be judged by a panel of sector leaders, and winners will be announced at a ceremony in London in November.