Our Autumn stakeholder news is available to download.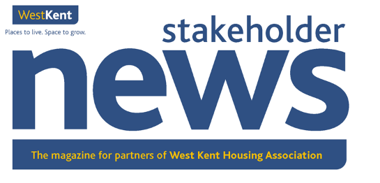 The latest issue features some of the work that we have been doing over the last six months, particularly in those areas where we have been working in partnership with other organisations.
Over the last six months, at West Kent we have reimagined how we can deliver our services and we have fast- tracked some of our existing plans to support our Covid response, in particular improving our customer experience and increasing resident involvement.
Our achievements so far in 2020, our new funding, and the ability to work in joint ventures mean we are now well placed to deliver our ambitious strategic plan.