Somewhere to live, someone to love, something to do
Social Impact Report 2019
We believe everyone needs somewhere to live (with all basic essential needs met, not just housing), someone to love (positive relationships and understanding the needs of others) and something to do (positive engagement in a worthwhile activity). 
Our 2019 Social Impact Report is out now, which sets out in detail the scale and impact of our community work which is wide and varied. We seek to be a countrywide organisation and currently provide at least three services in every district and borough of Kent.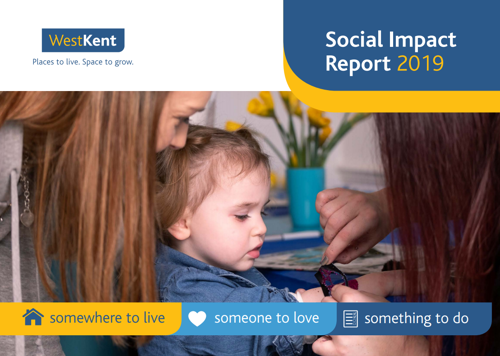 By linking the work we do in these projects to our three aims - somewhere to live, someone to love and something to do - we achieved some great results, including:
81,245 hours of housing-related support delivered in Medway
2,733 volunteer hours at our Abacus stores
217 isolated people were given a free Christmas dinner
Young people attended our services 5,913 times
6,680 people benefitted from a Linda Hogan Community Fund grant
10 apprentices were recruited
145 bikes were saved from landfillm refurbished and sold
More than 99 tonnes of waste furniture was recycled, rather than being sent to landfill.  
We also secured £1.46 million for community services, which funded projects such as:
Abacus Furniture Project
Our three stores providing low cost new and recycled furniture to local residents.
Linda Hogan Community Fund
Supporting community organisations and local charities through £500 grants.
Live Well Kent 
Tailored support to help people take control of their health and well-being.
Training for All 
Training sessions to support the voluntary and community sector in Kent.
Training and Employment 
A bespoke service to any Kent resident helping them find employment, offering support with CVs, job searches and interview skills.
PopUp Business Schools 
Free start-up events helping people start small businesses and make money doing what they love.
Thriving Local Communities 
Intensive one to one support for small community organisations, allowing them to develop and support their local community.
Community Hubs 
Offering advice social activities, somewhere to meet and even the pathway to a career.
8-12s Project 
Providing a safe space for children to develop themselves as they make the important transition from childhood to young adulthood.
House 
Offering a safe space with a focus on health and emotional support.
11-19s Clubs 
An open drop-in club for young people offering low cost recreational and educational activities.
Medway Floating Support 
Helping vulnerable people to live independently through housing-related support.
Kent Support and Assistance Service 
Providing essential household items to allow people to remain in their home and work through a period of short-term crisis.
Support Services 
Social support and mental health support to people within their own homes.
You can read more in our 2019 Social Impact Report
24 October 2019