Work with tenants rewarded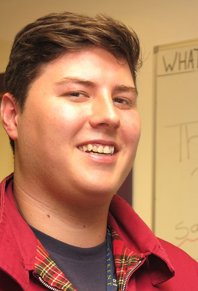 West Kent's groundbreaking work to involve tenants in the way it provides homes and builds neighbourhoods has seen the housing association shortlisted for no less than four major awards.
The landlord and its community development arm West Kent Extra will have their fingers crossed at the TPAS Awards organised by the Tenant Participation Advisory Service.
The awards set out to "showcase the compelling and inspirational success stories of tenants, landlords and contractors working together" and reflect the way housing associations involve tenants in decisions.
West Kent's Resident Involvement Team, led by manager Illa Scopel, is in the running for the Team of the Year award in recognition of the way it involves more than a third of all tenants in the work it does and the decision it makes.
"We take a completely different approach to resident involvement," said Illa. "Crucially we recognise the fact that we now have homes all over Kent by going out to see our tenants rather than inviting them to meetings in our offices."
The southern region awards, being held on 5 February at the Wembley Hilton, will then feed into the overall TPAS Awards that will be presented at this summer's conference.
West Kent has also welcomed the fact that Ben Reynolds has made it on to the shortlist for Young Tenant of the Year. Ben started off by attending the HOUSE youth group in Edenbridge and now helps to run it as a youth worker.
He put his new-found confidence to good use by addressing this year's West Kent Extra annual meeting and showing a film he had made about the work of HOUSE.
The youth group is also part of the Edenbridge Youth Consortium, an organisation that brings together a range of local organisations and groups and is steered by West Kent Extra.
The consortium, which has been shortlisted for the Excellence in Youth Involvement award, has had a number of successes this year, including setting up training courses for young people and working with the ECTreme Youth Club to brighten up the underpass at Edenbridge Town Station with locally inspired murals.
The fourth shortlisting is for Caroline Bruce, who has been nominated as Tenant of the Year after being helped to set up her own company by a West Kent-led initiative.
Caroline, who lives in Primmett Close, West Kingsdown, was unemployed when she attended a Pop Up Business School (PUBS) in Swanley and was inspired to pursue her lifelong ambition of designing and making clothes.
Caroline went on to set up her own designer dress label and has since achieved considerable success.
"We are very proud of what Caroline has achieved since attending PUBS and of all the people and organisations nominated for a TPAS Award," said Illa. "We work hard to involve our tenants because we believe it helps us deliver the best possible service. To win an award would be the icing on the cake."