Weather guru puts his knowledge to good use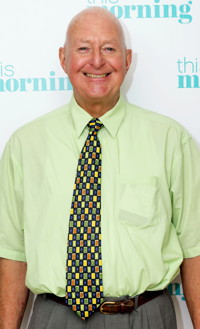 Top gardener David King had one advantage when he entered our residents' gardening competition – he knew what the weather would be doing.
David won the eco-garden category of our popular competition with his year-round display of wild flowers and butterfly-filled buddleias, making good use of his expertise as an amateur weather forecaster.
David claims to be able to predict the weather six months in advance with an accuracy of between 90 and 100 per cent, and has featured regularly on TV and in newspapers and magazines.
He uses old weather sayings gathered over many years of research, coupled with data from a variety of sources, to create what he believes are failsafe predictions. Anyone planning an early barbecue for next summer should bear in mind, for example, that "it always rains on the first Friday in July".
He explained: "A thousand years ago our forefathers predicted the weather without any technology. They used things like the phases of the moon and the activities of nature to help them understand what the weather was going to do."
David has studied Cathedral records going back to the year 750 as well as many other sources and has come up with a series of detailed charts and predictions that can be viewed on his website at www.weatherwithouttechnology.co.uk
When it came to the old weather 'saws', or sayings, David spent 10 years or more talking to about 800 farmers and others at local markets. "I offered to buy them a beer if they would talk to me for an hour – and then bought them another one at the end of the session if they came up with useful material," he said.
That produced 50,000 quotations that he whittled down to 5,000 "tried and tested" old sayings he believes are founded in nature and can be relied on as part of his approach to weather forecasting.
Disappointingly, he believes we are in for a long hard winter because nature has this summer provided a good crop of acorns to support the wildlife
The 77 year-old Spitals Cross resident has been interested in the weather for 50 years and explained that it was his love of nature that inspired the winning garden in this year's competition.