Tenants at one of our supported housing schemes have been exploring new horizons – and capturing them on camera.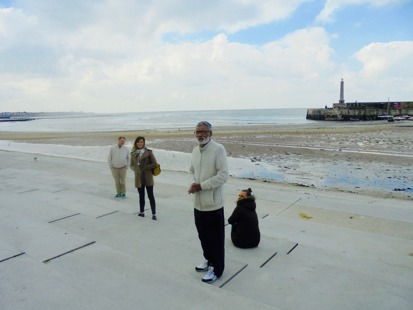 The residents at Library House, Ramsgate – a 'move on' scheme for people with mental health issues built as part of the Kent Excellent Homes for All project – are working with visual artist and photographer Sarah Bourne.
As well as learning new technical skills, the six-strong group has been exploring artistic avenues such as composition, lighting effects and a range of photographic techniques.
West Kent manages both Library House and Lantern House in Ashford, another 'move on' scheme, and has funded the ten-week course, which will culminate in the students organising an exhibition of their work.
As well as studying the practical and artistic side of photography – and even completing homework assignments – they have visited the Turner Contemporary and enjoyed a number of other activities.
"The aim is to get people to think creatively, express themselves and explore the visual aspect of the world around them," explained Sarah, a professional artist as well as a respected photographer.
"It's amazing to see how much the course has boosted their confidence and broadened their horizons as well as teaching them new skills. One of the women on the course has produced some stunning work and is already planning to study photography at college.
"I want the students to understand how photography can tell a story and use the camera to explore their own creativity. One of the aims is to help them deal with their own issues by looking at the world through the camera lens."
Each of the students has been supplied with a simple digital camera that they have also been encouraged to use between the weekly sessions.
"I have been impressed with how the course has helped the tenants," said Sarah. "They really have come out of their shells, explored their creative sides and looked at the world in a new way."