More children to benefit from West Kent's 8-12s initiative
A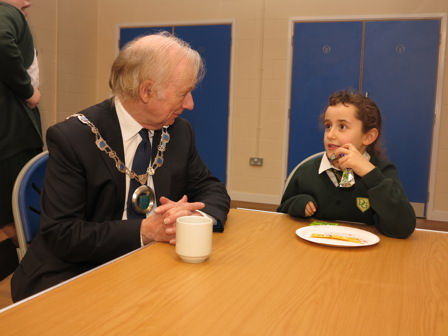 group of youngsters from Dunton Green, near Sevenoaks, combined the new year with a new opportunity when they joined the 8-12s Project set up by West Kent's Communities team.
The children, all from Dunton Green Primary School, were brought across to the new Dunton Green Pavilion by Deputy Headteacher Clare Rose, an enthusiastic supporter of the new after-school initiative.
The 8-12 Projects run by West Kent aim to improve 'soft skills' in youngsters who need help in areas such as self-esteem, confidence, social and emotional responses and making friends.
With similar schemes running successfully in Swanley, New Ash Green, Sevenoaks and West Kingsdown, the new project is set to give similar opportunities to children in Dunton Green.
Funding has been provided by Sevenoaks District Council and comes from 'Section 106' cash provided by Berkeley Homes as part of a planning agreement for a housing development on the former West Kent Cold Store site.
District Council Chairman Simon Raikes, his Consort Christine and Cllr Roddy Hogarth were also at the launch, chatting to some of the children at the start of their two-hour session.
After enjoying a healthy snack, the children enjoyed a number of activities designed to get them interacting with each other and with the youth workers on hand to help.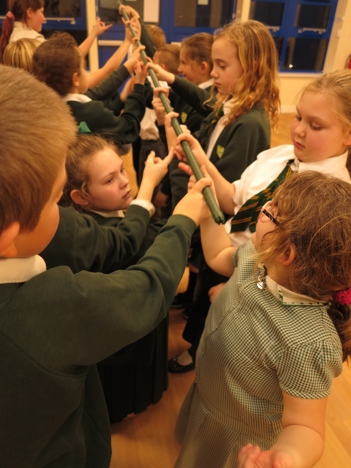 "The 8-12s Projects are certainly fun, but this isn't a youth club," explained Kate Craib, West Kent's Youth Services Manager. "The children are all referred to the scheme because they need a bit of extra support, perhaps because they lack confidence or find it hard to make friends.
"We help to develop their soft skills in a variety of ways and we put together a programme that gives them lots of opportunities to learn new skills and benefit from opportunities they might not normally get."
The programme for the first three months of this year includes a talent show, movie night, 'portable pets' event, a chance to decorate cup cakes, an evening dedicated to making Valentine's cards and an Easter Egg hunt.
After delivering her charges, accompanied by the school's Family Liaison Officer Justine Hennessy, Clare Rose said the 8-12s Project would provide "a great opportunity for the children in the fantastic setting of this new venue".
Her view was echoed by Cllr Raikes, who said it was "tremendous to see Section 106 money put to such a worthwhile use for local young people and giving them the opportunity to benefit from the great work done by West Kent."