Backing supported housing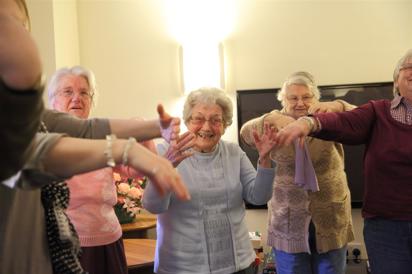 We have lent our weight to the National Housing Federation's campaign to highlight the benefits of supported housing by joining the Starts at Home campaign.
The campaign aims to highlight the unique benefits of supported housing and why it is so important to individuals and society.
More than 400,000 people live in supported accommodation, including sheltered accommodation, refuges for women fleeing domestic violence, shelters and supported homes for those at risk of homelessness and supported housing for vulnerable young people and adults with disabilities.
The funding system for supported housing is currently being reviewed by the Government, which plans to introduce a new funding mechanism. The National Housing Federation and West Kent are campaigning for a Government commitment that everyone can have a home that meets their needs.
David Orr, Chief Executive at the National Housing Federation, said: "Supported housing provides independence, security, and dignity for millions of people across the country, and it's not talked about enough. We hope this campaign will celebrate the good work done by so many in the supported housing sector, and show the Government why it's such a crucial part of the housing fabric."
Our own Chief Executive Frank Czarnowski added: "We have many positive stories that show how we have worked with other supported services providers o provide secure, supported housing to people in need, allowing them to gain independence, confidence and stability in their lives.
"In one case, the swift intervention of West Kent and Lifeways Medway, helped a 69 year-old vulnerable, homeless man who was sleeping rough to move into a new sheltered housing home at Sovereign Court in Strood. This was after he had been evicted by his landlord and employer and spent a short time in temporary accommodation which was not suitable because of his mobility problems.
"The teams at West Kent and Lifeways Medway worked fast to support this vulnerable man and I'm pleased to say that he is now very happy in his new home and is integrating well into his new community and looking forward to exploring his new area."