A fundraiser with a difference saw residents of Montgomery Court in Strood raise almost £300 for the Alzheimer's Society during a fun-filled coffee morning.
The residents of the scheme, part of our Emerald accommodation service for the over 55s, dug deep to buy raffle tickets for a range of prizes that went well beyond the normal selection of wine, chocolates and toiletries.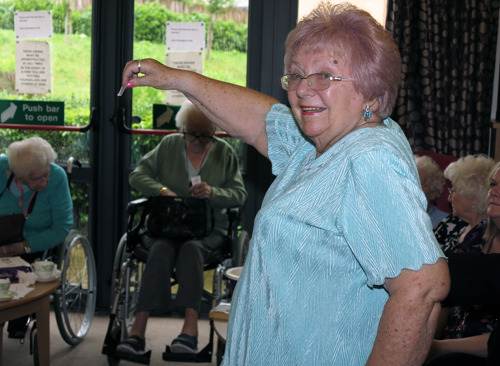 This particular fund-raiser, the brainchild of scheme assistant Karen Vince, also included lots of practical help, with care, cleaning, trips out, ironing and even pedicure all on offer.
Staff and carers at the scheme volunteered their time, with many of the prizes completely flexible. Winners could choose to be taken for a walk or to the shops or even to the pub for an hour, while others could have their kitchen cleaned, their laundry sorted or the hair done for free.
Other prizes included dinner for two in the scheme's restaurant, a voucher to be spent in the shop and a session of foot care.
One winner, Linda Emmett, who planned to use her hour with a carer for a trip to the bank followed by the shops, said she thought the raffle of time was "a great idea".
The tickets were drawn by Ellen Miller, chairman of the Montgomery Court Social Club, who said the raffle had gone exceptionally well, thanks to the generosity of those who had donated prizes and those who had bought £282 worth of tickets.